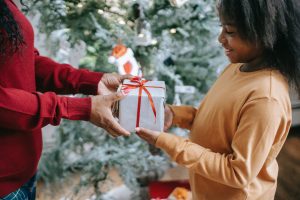 Christmas is just around the corner! This year, why not gift your academy Greenville student something educational? These educational toys will not only provide hours of fun and entertainment, but they can also help your child develop skills that will last a lifetime. From classic tools to new gadgets, here are five gifts that will help your child get a head start in Greenville private schools and in life!
1. A Subscription to a Kid-Friendly Magazine
There are tons of great magazines specifically for kids, and a subscription makes a perfect gift. Not only will your child love getting a magazine in the mail each month, but they will be learning too! Look for options that focus on topics you'd like your child to expand on.
2. A Membership to an Online Learning Platform
Memberships to platforms like Create & Learn, Jumpstart, and Khan Academy can give your child access to thousands of different educational activities to help boost their performance in Greenville private schools. From math and science to reading and writing, there is something for every interest. And with new content added all the time, they will never get bored!
3. A World Map
A world map is a great way to encourage your child's interest in geography. Hang it up in their bedroom or playroom and let them explore all the different countries and continents. To make learning even more fun, our academy Greenville suggests making a game out of it. Try blindfolding them and having them spin around in a few circles. Then, have them place their finger on the map and research whatever country they land on! As they learn more about the world beyond Greenville private schools, they can start marking off the places they have been and the places they want to visit someday.
4. A Microscope
A microscope is a perfect gift for any budding scientist in Greenville private schools. From bacteria to plant cells, with their very own microscope, your child can explore the microscopic world around them. This gift is a great way to spark curiosity-and perhaps a lifelong interest in-science!
5. A Tablet
Up to 81% of 4th graders have access to a tablet at home. If your child does not have a tablet to practice digital skills on, it may be time to pick one up. Inexpensive tablets like the Amazon Kindle Fire can be a great way to encourage reading and digital exploration without breaking the bank. With access to thousands of books, educational apps, and games, your child is sure to find something they love. Plus, with parental controls, you can ensure their browsing experience is a safe one.
Walton Academy | Greenville Private Schools
Giving your child a fun, educational gift, l is a great way to help them get ahead in Greenville private schools. We hope these examples sparked some ideas for your holiday shopping list! Interested in enrolling your child in private schools in Pitt County NC? Look no further! With our top-notch STEAM curriculum, celebrated teachers, and beautiful new buildings, it's easy to see why our K-5 elementary school is consistently rated as one of the best schools in Greenville NC. To learn more about Walton Academy, visit our academy Greenville website today!