Admissions:
Admissions
Now accepting applications for grades K-5 for the 2023-2024 school year.
Admissions Process:
I. Schedule a Tour/Attend Open House
II. Application
Submit an application.
$100 Nonrefundable Application Fee
Submit a copy of your child's Birth Certificate for age verification.
Submission of the application does not guarantee admission into the Academy.
III. Teacher Recommendation
Teacher Recommendations must be completed by the student's most recent teacher and returned to the Academy in a sealed envelope.
Letters of recommendation are used to gather additional information about a student for enrollment.
IV. Schedule an Assessment
To achieve an optimal learning environment and experience, we require each child to undergo an assessment.
Students are observed and assessed academically, behaviorally, and socially.
Helps endure that our classroom environment remains focused and that each student can excel and reach their full potential.
You will receive notification of the school's decision within 7-10 business days of the assessment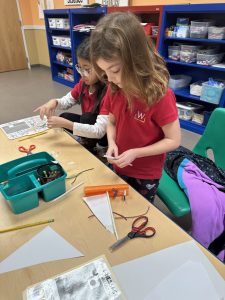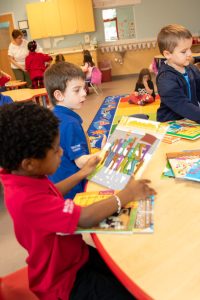 Students in grades K-5 will need to submit the following documents:
Cumulative files from previous schools (i.e. report card, standardized test results, IEP/504 Plan/Psychological Testing, etc.)
Upon Acceptance, the following must be turned in:
Signed Tuition Agreement
Nonrefundable security deposit is due immediately
Before the start of school, the following must be turned in:
Health Assessment
Immunization Records
Click the link below to schedule a visit!