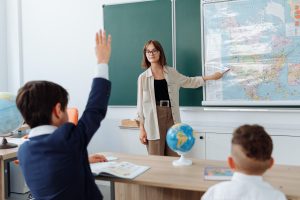 When choosing an educational path for your child, one of the most common decisions you'll face is whether to opt for a charter school or a traditional public school. Both options have merits, and the choice should align with your child's needs and your educational philosophy. In this blog, we'll break down the differences between traditional schools and charter schools Greenville NC, to help you make an informed decision. If you're considering a preschool Greenville NC, options, or private schools in the region, Walton Academy offers a dynamic educational environment that fosters intellectual and personal growth.
Funding and Governance:
Traditional Schools: Traditional public schools are funded and overseen by local school districts and governed by elected school boards. Their budgets come from taxpayer dollars, and they follow state and federal regulations.
Charter Schools: Charter schools receive public funding but function autonomously. They typically gain authorization from a chartering entity, like a school district or state board. This independence provides them with increased flexibility in curriculum design and management.
Curriculum and Specialization:
Traditional Schools: Traditional schools typically follow a standardized curriculum set by the state education department. While they may offer extracurricular activities, their programs are generally uniform across schools within the same district.
Charter Schools: Charter schools gain the freedom to design their curriculum and teaching methods. They often have specific focuses, such as STEM (Science, Technology, Engineering, and Mathematics), arts, or language immersion programs. This specialization can be attractive if your child has a particular interest or learning style.
Class Size and Teacher Autonomy:
Traditional Schools: Class sizes in public schools can vary widely, often influenced by district budgets and policies. Teachers usually follow standardized teaching methods.
Charter Schools: Charter schools often maintain smaller classes, allowing for more individualized attention. Teachers may have greater autonomy to experiment with teaching methods and adapt to their students' needs.
Admissions and Enrollment:
Traditional Schools: Traditional public schools are typically open to all students in their designated districts. Admission is based on residence.
Charter Schools: Charter schools may use a lottery system for enrollment if demand exceeds capacity. This means students from various districts can attend, providing more options for parents.
Accountability and Performance:
Traditional Schools: State and local authorities ensure the accountability of public schools, evaluating their performance through standardized tests and various assessments.
Charter Schools: Charter schools are also held accountable but can face closure if they fail to meet specific performance standards outlined in their charters. This accountability can drive a focus on innovation and academic excellence.
Walton Academy | Premier Education for Private, Charter, and Preschool Greenville NC
There's no universal solution when deciding between charter and traditional schools. It's essential to consider your child's individual requirements, educational priorities, and the choices accessible in your locality. Traditional and charter schools Greenville NC, have their benefits, and the most suitable option will hinge on your family's values and educational objectives. Whether you're contemplating enrolling your child in a preschool Greenville NC, or exploring Greenville private schools options, Walton Academy is an outstanding selection for high-quality education. Our unwavering dedication to personalized attention, innovative programs, and academic excellence sets us apart from alternatives. If you're ready to provide your child with a well-rounded and supportive learning experience, check out Walton Academy.