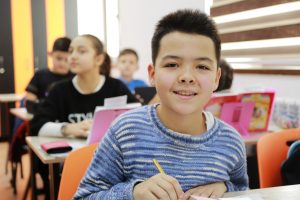 Choosing between a public and private school is a difficult decision. There are pros and cons to each choice, and it's important to consider the needs of your child when doing so. Let's take a look at some of the reasons why you should choose private schools in Greenville NC over public ones!
Arts and Academics
Public school is known for having a larger focus on math and science, and less so on the humanities. If your child shows an affinity for the arts, a private school in Greenville NC is a great option. Walton Academy has not only science, technology, engineering, and math classes, but also focuses on subjects like character education, foreign languages, and performing arts. If your child has an artistic flair, a private school can help nurture their talents.
Smaller Sizes and Better Conduct
Public school class sizes often have students packed into classrooms like sardines. The average size for a North Carolina primary school is 19 children per teacher! Public school teachers are often exasperated having to not only teach this many students but discipline them as well. Public school classrooms are prone to roughhousing, fights with other students, and teachers. With rows and rows of desks, someone's child will end up sitting in the back, inevitably falling behind. At Walton Academy, a private school in Greenville NC, students want to learn and no child is left behind.
Private Schools in Greenville NC | Walton Academy
Thinking of putting your child in public school next year? Walton Academy, one of the top private schools in Greenville NC, can give your child the building blocks for a better future. To learn more about our Greenville NC private school, call today or visit our site.